Access Container's Terminal
Nocalhost provides two modes to access the terminal of a target container.
Open Remote Terminal: access container's terminal right within IDE's build-in terminal.
Copy Terminal Exec Command: Nocalhost will copy the execution command of remote terminal, you can paste this command in any terminal tools, run it then access to container's terminal.
VS Code
Open Remote Terminal
Copy Terminal Exec Command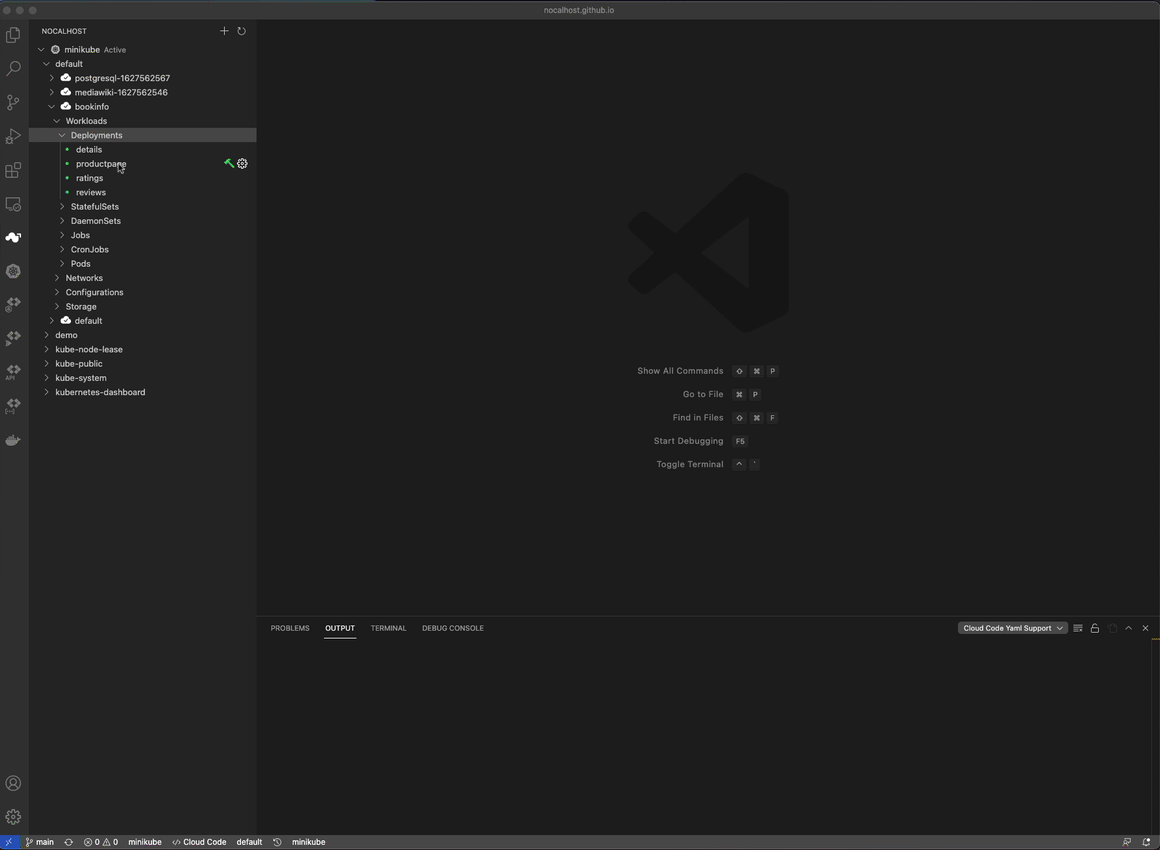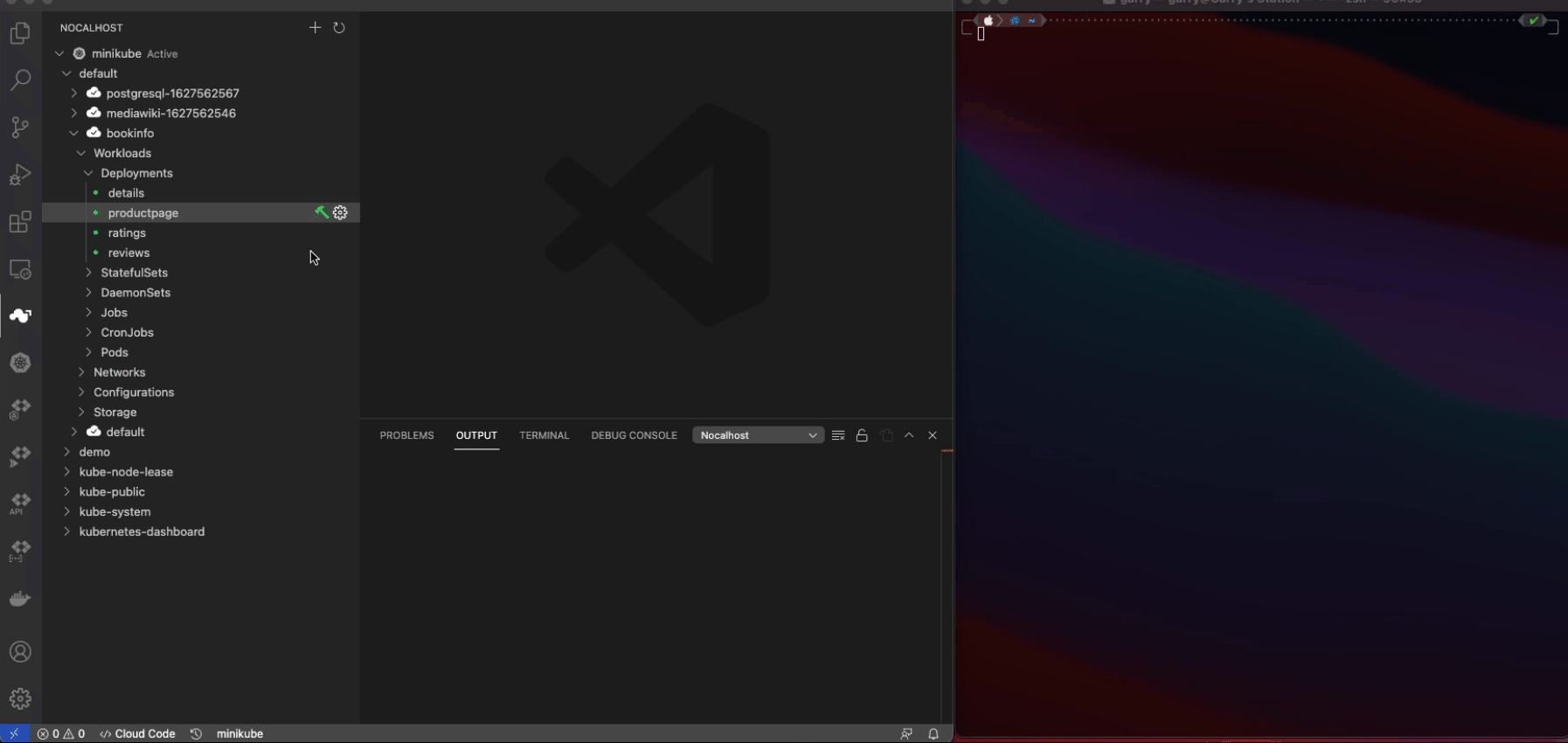 JetBrains
Open Remote Terminal
Copy Terminal Exec Command